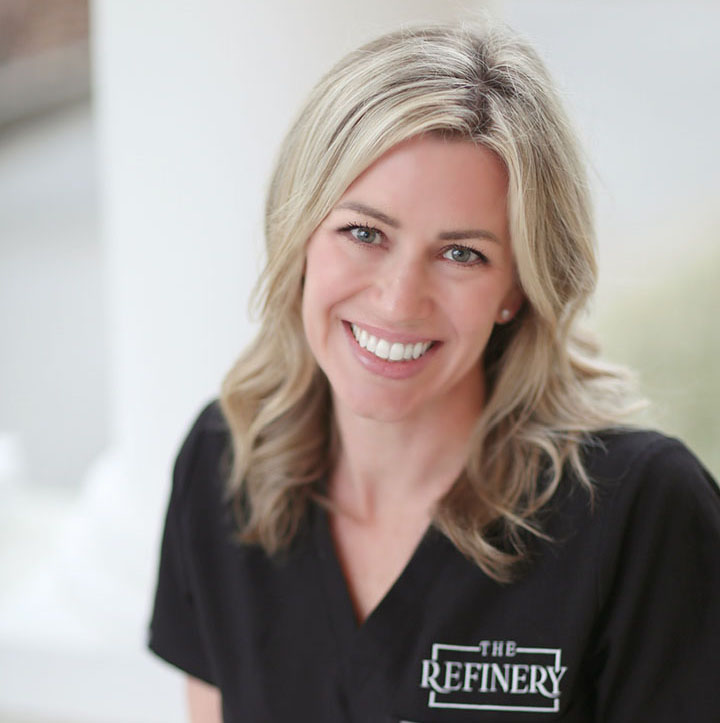 Annie White, CRNA, APRN
Annie obtained her Bachelor of Science in Nursing degree from Piedmont University in May of 2006. She then furthered her training at Middle Tennessee School of Anesthesia to obtain her Masters of Science in Nurse Anesthesia and advance her career as a Certified Registered Nurse Anesthetist. She has accumulated 15 years of nursing experience in Emergency Services, Labor & Delivery, Surgical ICU, and Adult & Pediatric Anesthesia Services. Annie has been with patients from their most critical moments and everywhere in between.
Annie has a constant desire to learn and challenge her nursing practice. She is excited to transition her anesthesia skill set into the world of aesthetic medicine. Both fields require attention to detail, tailoring of medication dosing, detailed patient education for informed decision making, extensive anatomy knowledge, precision with needle placement and are perfect for Annie's obsession with perfection. She is looking forward to offering her patients unique aesthetic experience to not change, but REFINE your natural beauty.
Annie is happily married to Ryan and has two children, Weston and Charlie. When she is not at work, she is usually found doing a quick workout, at the grocery store to figure out what's for dinner, doing dishes, or folding laundry.
Annie's Instagram – @injector_annie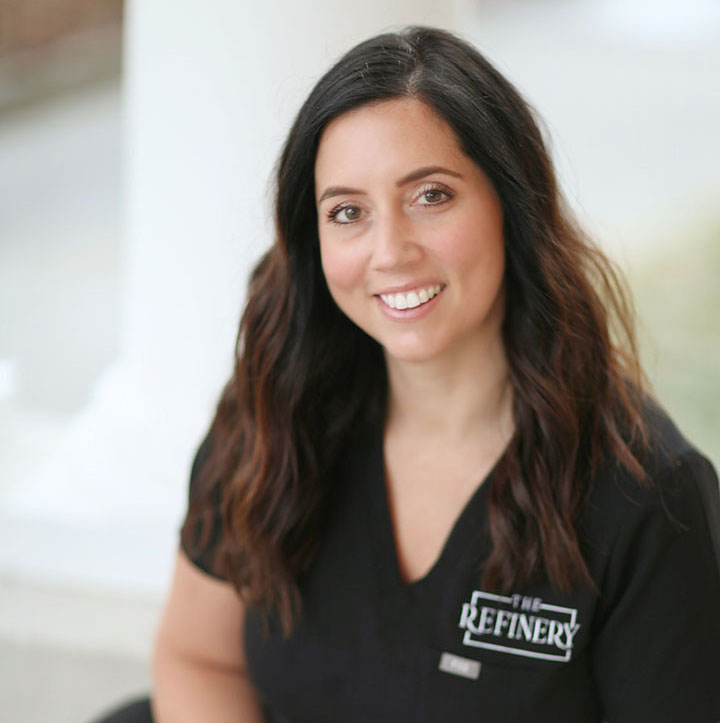 Emily Huff, MSN, FNP-BC
Emily received two undergraduate nursing degrees at Aquinas College in Nashville, TN while working at Vanderbilt University Medical Center. She then advanced her education towards a Masters of Science in Nursing to become a Board Certified Family Nurse Practitioner in 2012. She has over 15 years of medical experience with a background in Emergency Medicine, Trauma ICU, Labor and Delivery, Family Medicine, and Palliative Care.
Emily's positive attitude and ability to openly discuss patient goals and concerns help build a individualized treatment plan for each patient. Her artistic eye and meticulous attention to detail help make those subtle changes over time that give a big impact to making her patients look and feel their best.
Emily is married to Adam and has two boys, Benton and Baylen. They have one goldendoodle, Champ and multiple chickens. When Emily is not at work she is usually found driving the roads to take her boys to some sort of sports practice or game, church, or cooking dinner!
Emily's Instagram – @injector.emily